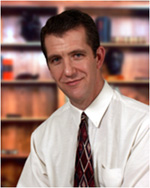 Eric Shuster, Founder and CEO:
Since beginning his career at 17 years old in 1980 on a Silicon Valley production line, Mr. Shuster has become well known in IT industry circles with an extensive background in research, marketing, sales, channels, manufacturing, engineering, information systems, and product development. Mr. Shuster has hands-on experience in global markets having lived and worked in North America, Japan, and Europe.
Before founding IntelliClear, Mr. Shuster held the position of Executive Vice President and Managing Director at AMI-Partners, a distinguished New York based research and consulting firm specializing in the global SMB market. Before AMI, Mr. Shuster spent 14 years with Compaq Computer Corporation where he last held the position of Director of Product Marketing for Compaq's SMB Division where he was responsible for development and implementation of business strategies and product solutions targeted at the SMB market segments worldwide. Mr. Shuster holds an Industrial Management Engineering Degree from San Jose State University, an MBA from the University of Phoenix, and other industry certifications.
Alex Kalamarides, Ph.D., Managing Director:
After completing his doctorate in Physics at Rice University in 1990, and conducting post-doctoral research at IBM's Thomas J. Watson Research Center, Dr. Kalamarides has held a variety of executive and consulting positions with some of the world's leading research, management consulting, and industry-leading high tech companies. Dr. Kalamarides has an extensive background in strategic business planning, quantitative and qualitative research, operations, finance, and business analytics, with industry experience that extends around the globe, having completed tours of duty in Europe, Latin America, and North America.
Prior to joining IntelliClear, Dr. Kalamarides held the position of Executive Vice President and Managing Director at AMI-Partners, where he managed the company's strategic consulting practice and research operations. Before that time, Dr. Kalamarides was the director of Worldwide Business Strategy at Compaq Computer Corporation's SMB Division, having joined Compaq from McKinsey and Company, where he was an international engagement manager for the world renowned management consulting firm. Dr. Kalamarides holds a B. S. in Physics from the National University in Athens, Greece, an M.A. and Ph.D. in Physics from Rice University, and he is fluent in French, Spanish, Italian, Greek, Portuguese and German.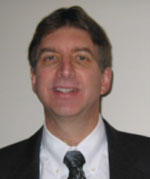 Outside Legal Services Steve L. Gaines:
Steve Gaines serves as Intelliclear's outside legal counsel. Steve has focused his legal practice on a broad range of general business and tax matters. He represents a variety of business entities, including corporations, limited liability companies, general and limited partnerships, and nonprofit corporations. Steve is a graduate of the University of Michigan Law School, has prior relevant experience as a Certified Public Accountant for a large public accounting firm, and also holds an M.B.A. in finance. Steve is licensed to practice law in Colorado. The materials on this World Wide Web site are provided by IntelliClear. The materials provided on this Web site do not necessarily reflect the approval or opinions of Steve Gaines or his firm. The links to external sites provided on this Web site are not sponsored or endorsed by Steve Gaines or his firm.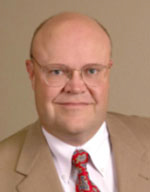 Ashley A. Wiechmann, CPA, Corporate Accounting and Tax Compliance:
Ashley has been a partner in Wiechmann Boyce & Associates and its predecessor firms since 1987. Prior to that date, Ashley spent 7 ½ years with an international CPA firm in its tax department, and 1 ½ years with the Office of the Regional Inspector for the Internal Revenue Service. Ashley and his partner, Marc Boyce, provide tax, accounting and consulting services to small and medium-sized businesses and individuals in Colorado Springs and the surrounding area. In addition, the firm provides tax consulting to businesses and individuals in northern New Mexico. Ashley is licensed to practice as a Certified Public Accountant in the states of Colorado and New Mexico. He is a member of the American Institute of Certified Public Accountants and currently serves on the AICPA Healthcare committee. He is also a member of the Colorado Society of CPA's and is past president of the Colorado Springs CPA chapter. Ashley graduated with a Bachelor of Science degree in Accounting from Weber State University. He and his wife Janice have three daughters.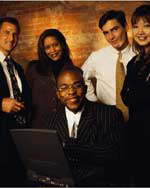 IntelliClear Partner Network:
The IntelliClear Partner Network (IPN) includes a professional team of hand picked industry consultants and analysts who augment the full-time staff at IntelliClear. These distinguished individuals provide clients with unparalleled thought leadership and attention to details across a number of different IT industry disciplines. IPN consultant bios are available to IntelliClear clients prior to project assignment in order to ensure the optimal skills-requirements match.