The Value Proposition of IntelliClear
A unique set of areas of expertise – IT industry practice, management consulting, analytic research – and a business model founded on the seamless integration of a global partner network make possible an enviable proposition based on five sources of valuable competitive advantage.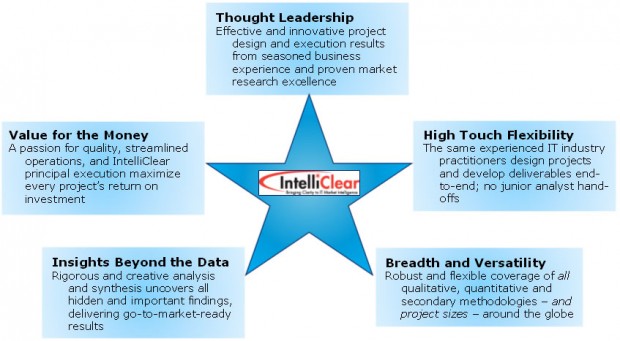 The IntelliClear Research and Consulting Team
Besides its two principals, IntelliClear integrates seamlessly two types of partners: senior level resource individuals, and research partner companies. All are true and tested long-term complementary partnerships that provide high quality breadth and versatility without the added overhead.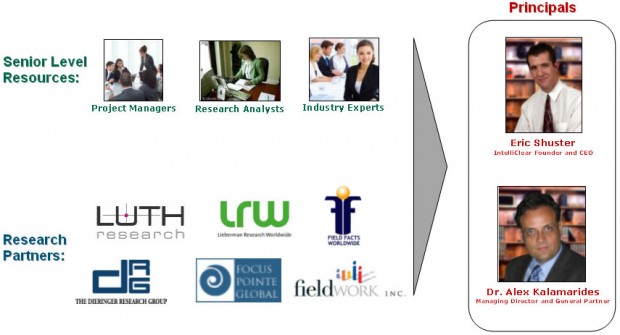 IntelliClear Services—Market Intelligence with a Purpose
IntelliClear deploys the full range of market research methodologies: primary vs. secondary, and qualitative vs. quantitative. This service portfolio is focused on providing the maximum amount of value to clients in three key areas of business decision making.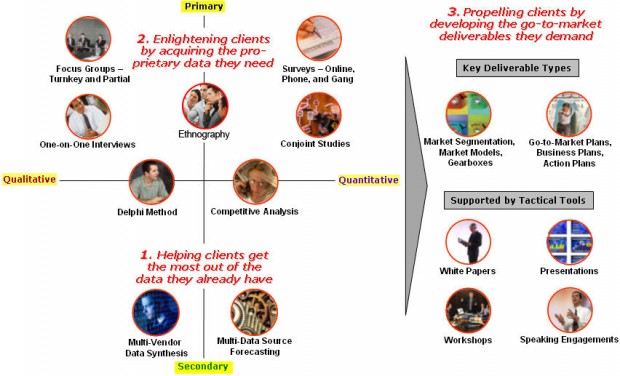 Consumer & Commercial IT Markets Across the Globe
IntelliClear covers the full spectrum of consumer and commercial IT markets, across a wide range of information technologies, market sizes, and global geographies.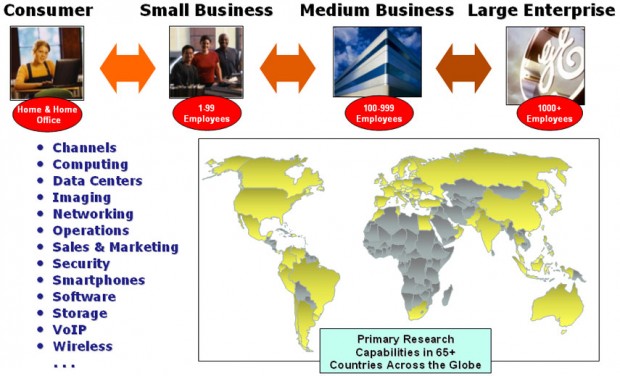 Key Aspects of the IntelliClear Business Model
IntelliClear has built an operational model that allows the effective leveraging of experienced in-house resources with world-class research partners. As for market research firms, there isn't one that can do it all: each situation will call for determination as to who will be the best firm to use.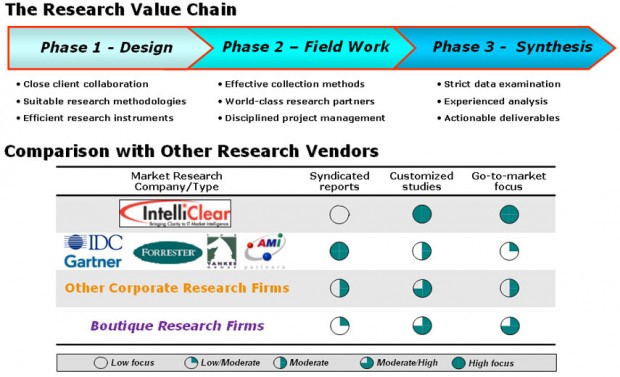 See the mission & values page for more information on IntelliClear's business philosophy and core company mission and values.